One "easy" target and another a bit more difficult. Easy is just a misnomer from London…
Main scope (152mm f/7.5 refractor) running under Advanced and acquiring L. Second scope (92mm f/5 refractor) linked under Array but triggered manually to image (for now

) and acquiring RGB using OSC camera.
IC2574 - LRGB: https://www.astrobin.com/83wwcg/C/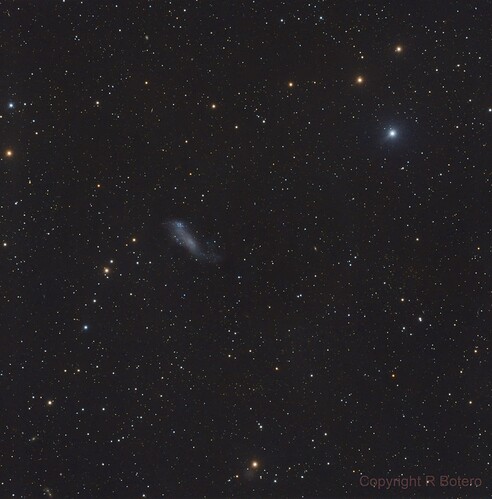 17 hours in total = 9h 40m L and 7h 40m RGB
M42 - LRGB: https://www.astrobin.com/u7jrjg/G/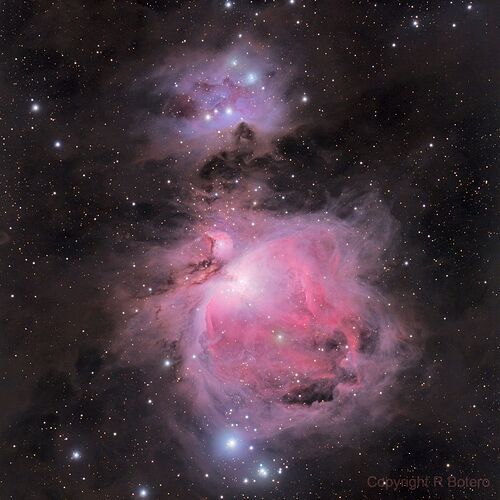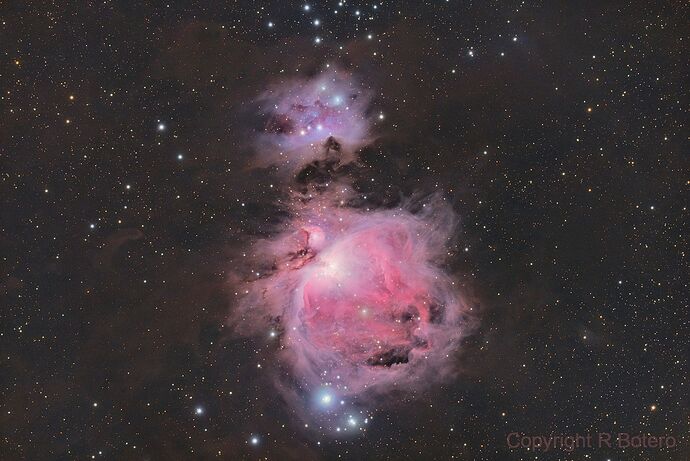 6h 40m = 3h 5m in L and 3h 35m OSC
Working on LBN762 (to be completed next year…), NGC4151 (almost finished), Sh2-240, … Have 93 targets loaded!
Bring on Voyager ARRAY Advanced Leonardo!



Roberto