I'm probably the only one ever confused by this.
Is there away to tell Voyager to end your imaging session at a specific time? Lets say I want everything to stop at 5AM - wher do I set that?
I see the "On End" Tab in the sequencer and it seems I can set an interval of so many hours after the sequence starts - so (lets say) I start imaging at 9PM, then I would set an interval of 8 hours to get to 5AM in the morning. Do I have that right?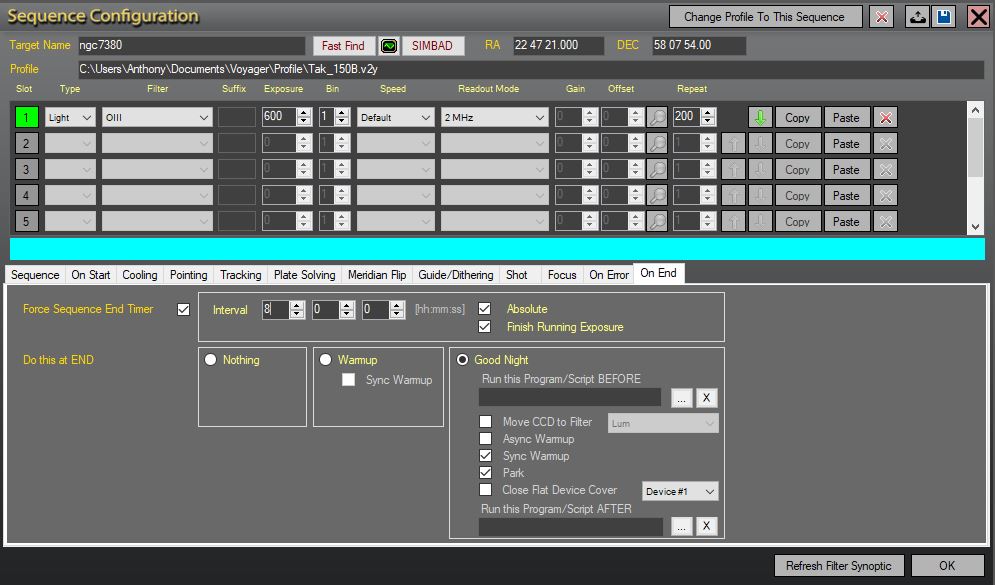 Am I missing somewhere that you can set a time based on a clock setting?