Here's 20 hours of SHO data captured with Voyager over several months ending this February.
M1 has plenty of signal in all three filters - SII, Ha, OIII - so quite an interesting color blend when it's all put together! Tie-dye shirt material

This version has RGB stars added to it.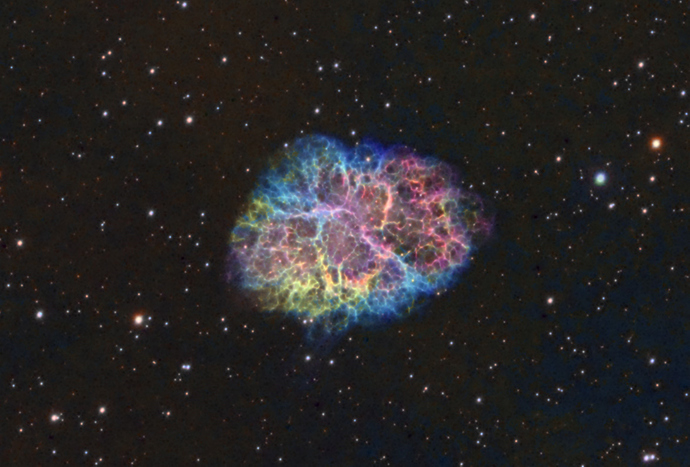 More details on Astrobin:

Cheers,
Rowland