Here's my first image post on the Voyager forum.
Learning LRGB imaging and processing with my new 294mm. ![M045 2021-11-05|690x465]
Astrobin file: M45 Pleiades (fuadramseybass) - Full resolution | AstroBin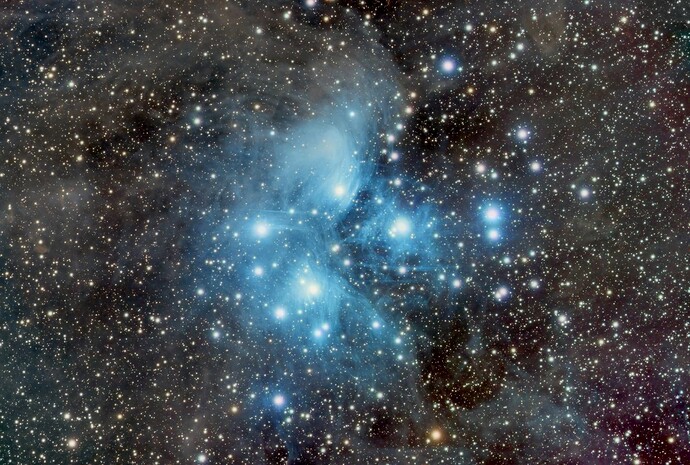 M45 Pleiades LRGB, 2021-11-05,
Warner Springs, CA. Bortle 4
86x300sec Luminance
31x300sec red
29x300sec blue
30x300 sec green.
Total integration time 14.5 hours.
William Optics Z61 with flattener, ASI294mm pro, ZWO 31mm filters, CGEMII, Voyager, PHD2, PixInsight, Gimp.