I've been collecting data (well, actually Voyager did the collection, I was just the director and producer of this picture

) since late February on this one - first target for a new-to-me 8" ONTC Newtonian using a Televue FF that gives an effective FL of 920mm. It was shot in HaLRGB, about 26 hours total, with an ASI1600MM and Astrodons. Calibrated and stacked in AstroPixelProcessor, processed in PixInsight.
I moved to a darker location last November and took some time to set up, so starting to get to the point where I have enough data to process. I usually aim for 24 to 30 hours of data on a target, but that may be overkill where I am now, with 21.1 SQM skies.
Full size:
https://www.astrobin.com/brcrj2/?nc=user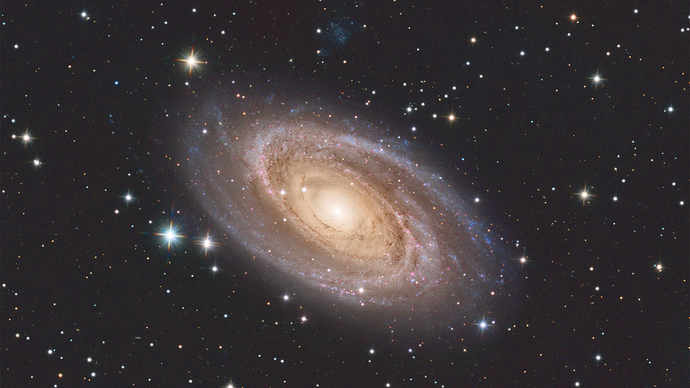 Thanks to Leo for making the acquisition part of this so easy!
Cheers,
Rowland