Hello there,
I try to secure the access to the web dashboard using SSL and a BasicAuth.
I plan to use it in the evil wild world web


My first thought was to use a reverse proxy to get the job done.
The process to install and configure a reverse proxy which deliver let's encrypt certificates was pretty straight forward. I could also setup a basic auth there but i think that it would be useless there as the important thing to secure is on the 5950 port !
I can already access the frontend through an SSL connexion.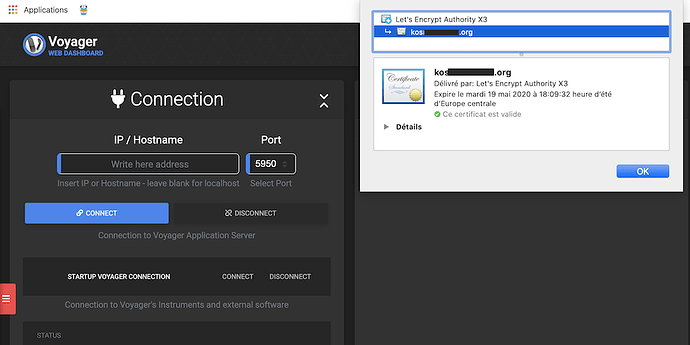 But from there, i realize i can't get anywhere !


As the web client does'nt establish any connexion to the backend server 5950 (firewall is ok, proxified or not).
I've not dig the javascript code further and just decided to ask for guidance here


Hoping someone could drive me in the right direction.
I think a basic auth under SSL would be a great addition to the web client.