Originally thinked for the Advanced version will be available to all versions of Voyager.
New block for Wait Safe (usable also for with no have event management just removing flag on check) with advanced features that allow to run forever script waiting for all the nights.
Added also single separated enable/disable events and possibilities to include/exclude LIGHT conditions from emergency status calculation.
Now in testing under the sky after a long tests on simulator … soon on the next daily build.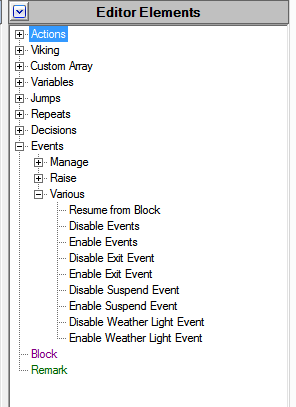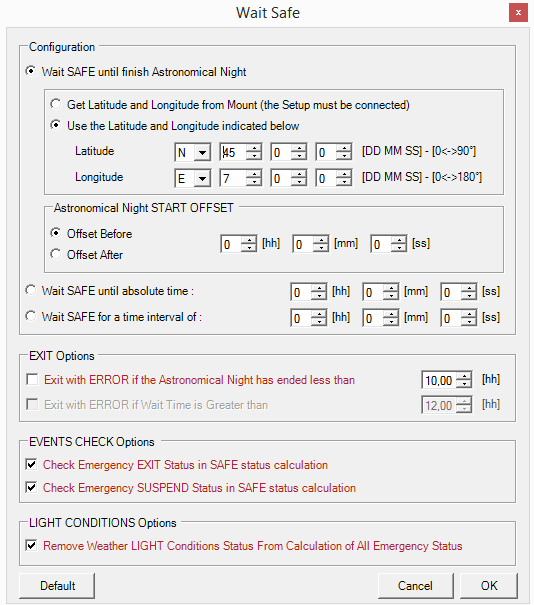 Really hard work.
All the best
Leonardo