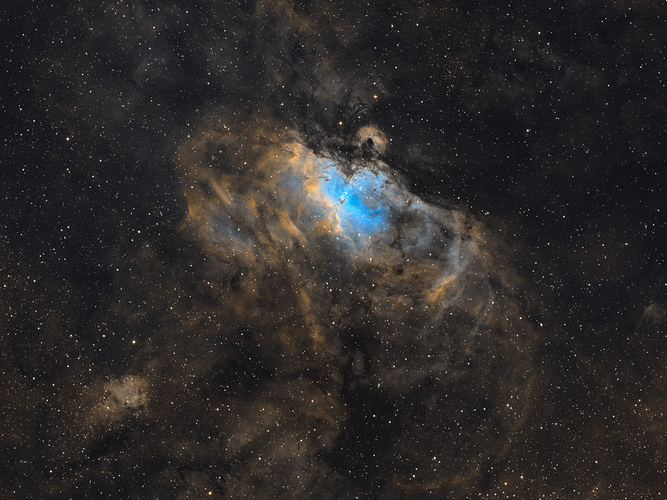 Here's one I just did from my back yard.
Stellarvue SVX80T with Starizona Apex ED S 0.65x reducer/flattener
Atik 383L+ mono camera
ZWO off-axis guider with ASI174 mini guide camera
ZWO filter wheel
Astrodon filters (31 mm): Ha 5 nm, OIII 3 nm, SII 3 nm
Astro-Physics Mach1 GTO
Data captured 10-19 June, 2020.
Ha 600s x 7, 900s x 27
OIII 600s x 5, 900s x 31
SII 600s x 2, 1200s x 24
24.8 hours total
Captured with Starkeeper Voyager
Processed with PixInsight
Additional details on AstroBin.