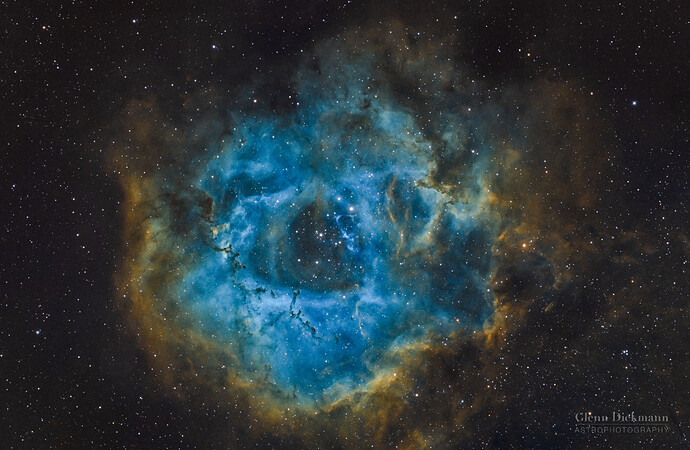 This short integration represents first light with my new camera, the ZWO ASI294MM Pro. It is extremely sensitive and produces very clean data. It does have pronounced amp glow in the upper right edge of the frame, but it calibrates out completely. Its sensor has a very small amount of tilt (CCD Inspector reports about 2%) but I am trying to perfect the spacing before considering the tilt.
From my house, the Rosette Nebula is positioned right in the light dome of the greater Los Angeles area. Although I would love to capture it in LRGB, as I last did from my dark site in 2018, light pollution makes narrowband filters a necessity.
Voyager continues to be a reliable workhorse for my imaging projects!
Image details are on my AstroBin.