Happy 2023 to All! May it bring you more astro goodies and clear skies to use them!
I received my new Moravian C5 (IMX461) in the first half of December and managed to dial-in its backfocus in time to finish a couple of projects I had started in November with the old G4. I could not get the new camera to work with a reducer (APM Riccardi) I had at hand to image 1x1 but it works well with my AP flattener at 2x2 (or 1x1 but I'm not imaging from the Atacama desert!). I am hoping to test it with an AP reducer to see if I can image at 1x1 and make use of the full pixel count.
In any case, here are the first couple of shots with it from sub-urban London. I keep insisting on taking LRGB shots from here so quality is not best but hey ho…at least all works.
Voyager Advanced worked its wonders and copes with the camera very well. Downloads of the full 11K x 9K frame takes ~7s over USB2.0. Faster over USB3.0 but I run it through a USB hub in my ROR to my PC at home.
Leonardo, I really need Advanced Array! I'm thinking of keeping my Moravian G4 and add a THIRD scope to my mount!
Cheers
Roberto
van den Bergh 4
https://www.astrobin.com/5z190m/E/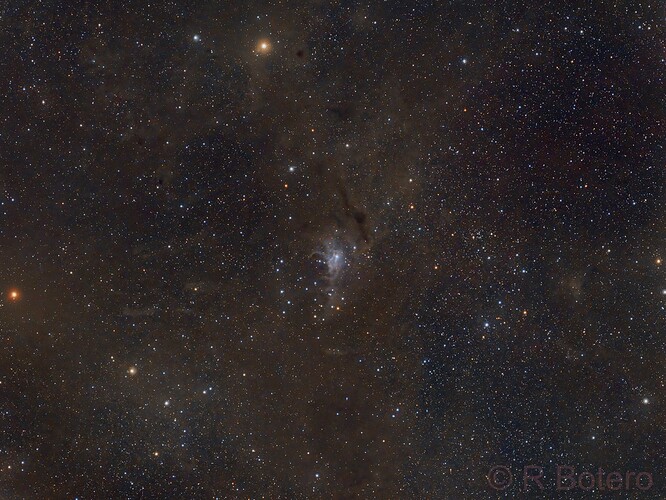 IC2162
https://www.astrobin.com/5phbwe/E/