This image demonstrates Voyager automation capabilities.
72 hours of good lights were gathered over 32 nights in October-January. I had to throw away maybe half of that due to bad seeing, clouds, etc. Voyager was working practically unattended every clear night, taking into account the Moon. I doubt I would have the patience to gather the data if I would have to "babysit" the telescope

The result is a very deep image. ASTAP reports limiting magnitude 23.3m for green channel. Stars fainter than 23m are clearly visible. So I guess that it is about 24m.
NGC2841 with faint outer regions: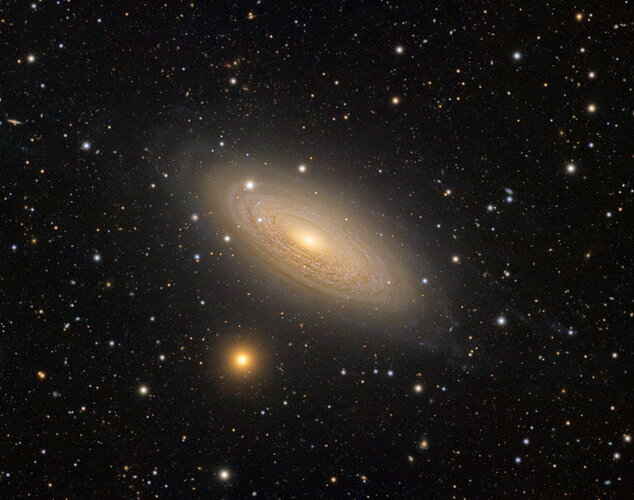 Astrobin: Outer regions of NGC 2841 ( Vitali ) - AstroBin
Thanks,
Vitali