You're actually looking at two galaxies that have collided and are not doing a very good job of social distancing. The bottom lobe is NGC 4038 and the top one is NGC 4039.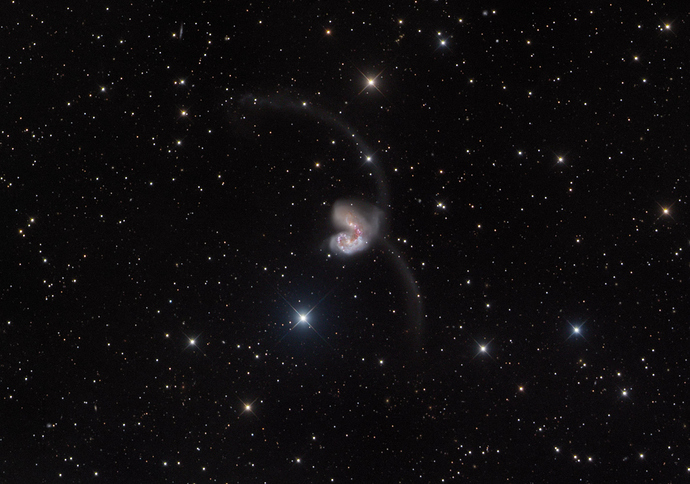 System details
Telescope: AG Optical Systems 0.3 meter iDK,
Focal length 2121 mm
Camera: mono FLI ML16200 with a Loadstar X2 on an Astrodon MOAG off-axis guider.
Adaptive Optics: SXV-AO-LF
Observatory: Scopedome
Acquisition software: Voyager
Plate size: 44' x 35' but cropped by about 10%
Lum 72 x 4 minutes
Red 36 x 4 minutes
Green 39 x 4 minutes
Blue 44 x 4 minutes