Maybe you might find this information useful if you're thinking of making a light panel?
Some time ago I made an Arduino Nano based Flip-Flat style light panel for my Skywatcher.
It is based on the description given in the CloudyNights post DIY Alnitak flat panel - ATM, Optics and DIY Forum - Cloudy Nights and uses the firmware from GitHub GitHub - jwellman80/ArduinoLightbox
From what I can gather it's quite popular & well used solution in various forms. I just added some code for my servo & made a quick release clamp to fit the dewshield. But it had a problem.
Before purchasing Voyager a few months ago I used it for a long time with a previous solution but it was always very slow to connect for the first time, several seconds or maybe a minute. But eventually it would connect. After connecting for the first time, subsequent connections always worked normally; as long as I did not turn the power off!
Now of course with Voyager I neede to resolve the problem because it simply times out as per the image below, which make using it more complicated.
If I try to connect a second time I see this:
If I restart Voyager it connects fine but that's no good for achieving automation. And as you can see the Arduino appears fine in my device manager: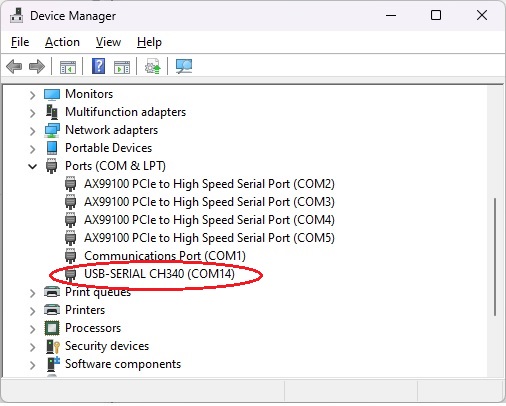 Eventually I found the behaviour was down to the version of my Nano which uses the CH340 USB chip. I'm sure a genuine Nano would be fine. Or maybe a different driver but I did not find one that resolved the problem.
So my solution (having soldered my Nano in place) was to use the Nano's TTL serial RX & TX connections with a USB to TTL converter by DS-Tech DSD TECH Official Website: DSD TECH USB to TTL Serial Converter CP2102 with 4 PIN Dupont Cable Compatible with Windows 7,8,10,linux,Mac OSX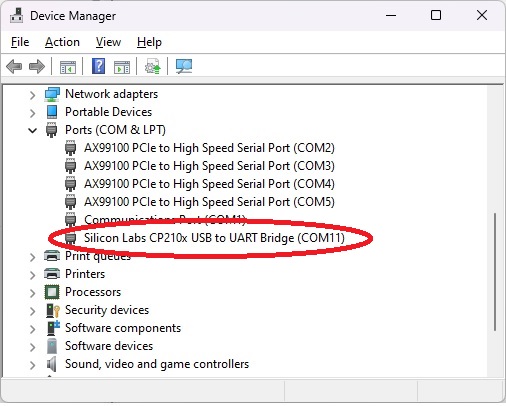 Now in Voyager my Flat device connects instantly first time, every time.
So I guess the moral of the story is beware of copies - not every device is compatible with every application!