Black Weekend Promotion is here:
all the Array Versions and Crossgrades (from Base Version) are on Sale 25% off!
What you are waiting for? It's time to get Voyager Array Version, click here!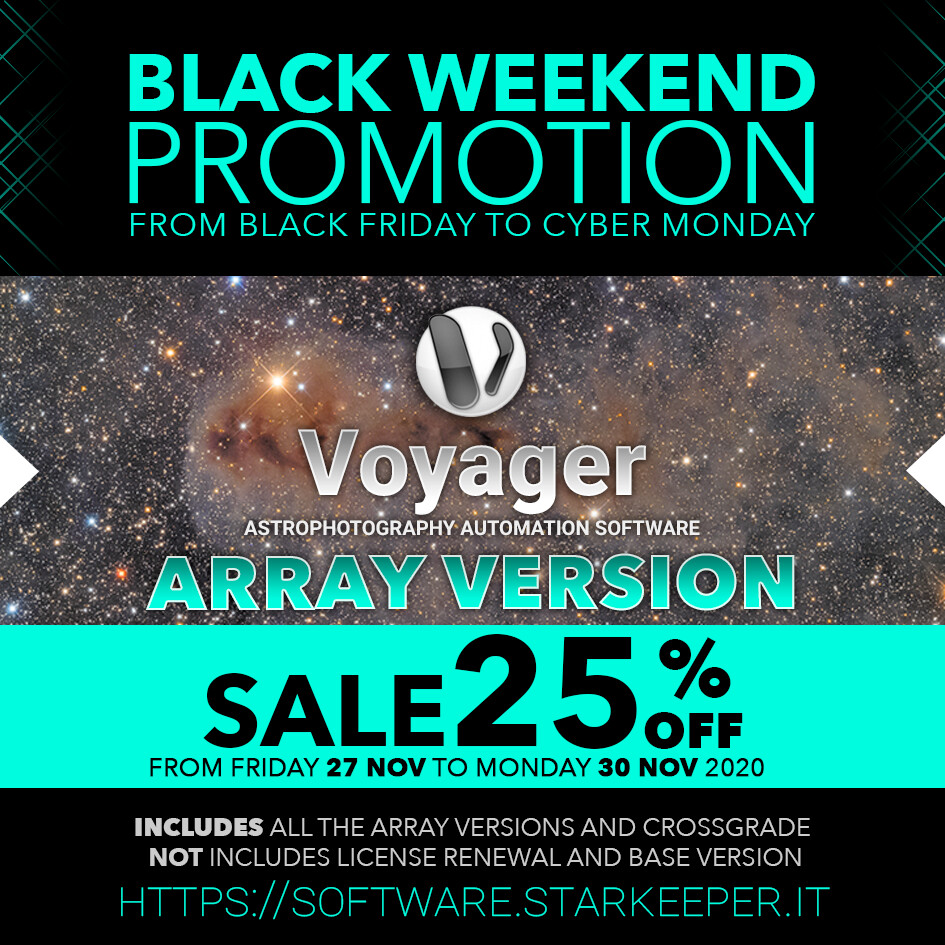 Limited time offer. Ends on Monday 30 Nov 2020.
Get it now!
Base version and License renewal are not included.