Hello there,
I just joined the beta program and was trying out RoboTarget, and it looks so cool!
Everything seems to be working just fine when I used RoboTargetManager on the same machine as Voyager, I can add targets properly.
However when I'm trying to use RoboTargetManager on my local computer rather than the remote computer, I encountered an issue with adding new targets: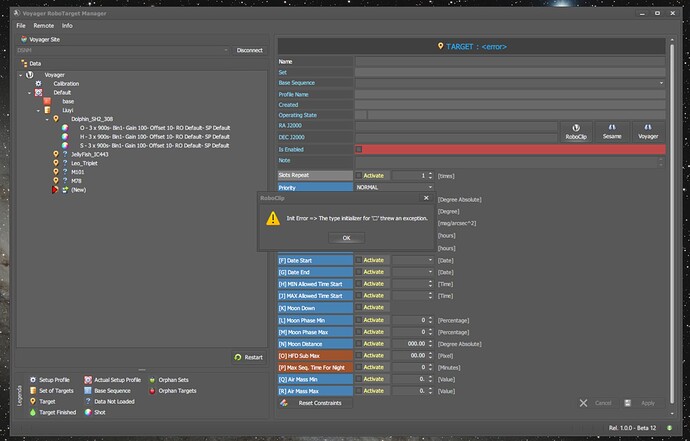 This happens when I click "RoboClip" button. If I click OK, an empty RoboClip window will popup, but it's not useful anymore since it's empty…
Not only RoboClip is broken … I also tried adding name / base sequence / RA/DEC manually. After clicking 'Apply' button, I got this: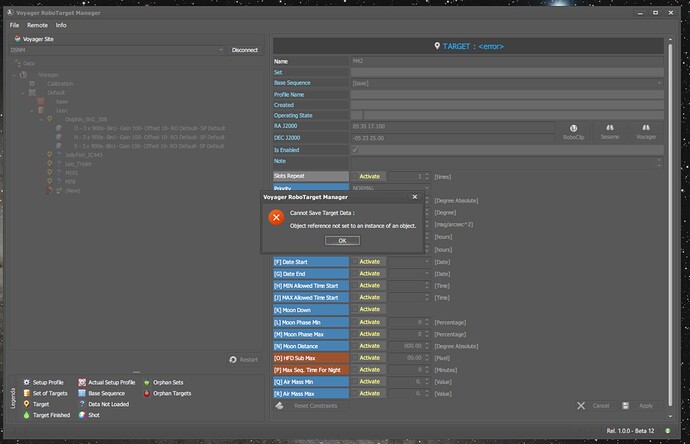 This basically made RoboTargetManager not usable on my local machine… Any advice on how to fix this / debug this?
btw, I tried both 2.3.5 and 2.3.5c, they are both popping up the same error message…
Thanks!
Liuyi