Wondering if anyone was able to get this device working. I checked with Borislav before ordering it and he said teh protocol should be the same as teh DAEnet IP4 but when it arrived and I setup the device, I get an error for Viking - I tried all three Denkovi drivers and I get an error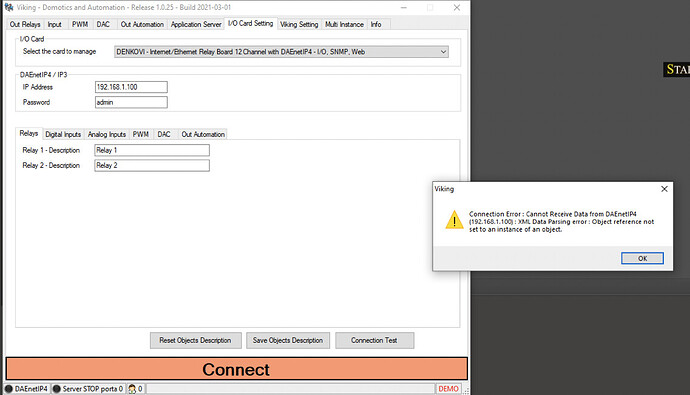 I assume it's because they are not as "compatible" as Borislav thought.
But I also wonder if maybe it's a setting I have wrong?
(the main reason I want this device is that it is a DIN rail relay device and it also has switch/contac support for things like roof open etc. - I'ts pretty cool!)