Sorry if i bother you all … ASI native driver is finished … now i'm testing all.
I've added the FIT headers you found in image (red box) about GAIN, OFFSET and USB LIMIT.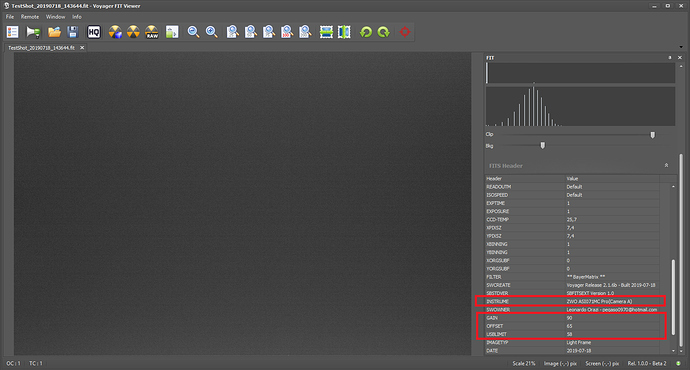 Due to the fact that i dont have experience on CMOS , are the header names correct (for who use this cameras) ?
I refer to processing applications that use this parameters or other application could use.
Thanks for help me.
LO