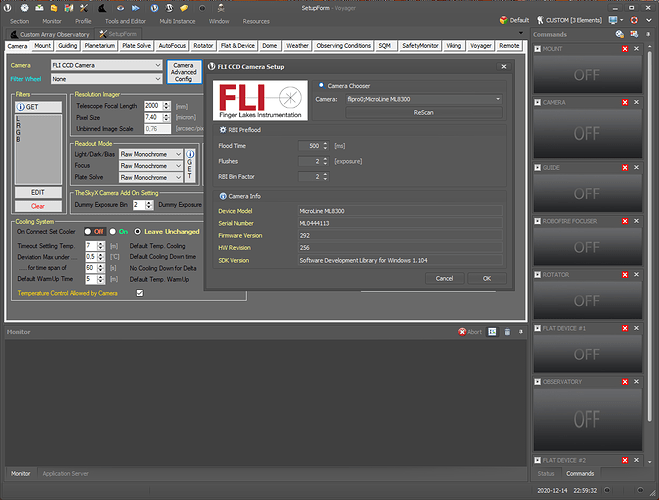 Coming soon … thanks @mikeselbyprivate
All the best
Leonardo
I'm waiting for the filter wheel. I want to add also the direct driver for this device.
Arrive 18th Dec
All the best
Leonardo
This will be a welcome addition Leo!
Russ
Sounds good. If you need someone to test camera download mode changes let me know!
Yes Bill, thanks. I think on the we to have the first release to publish on daily build
All the best
Leonardo
FIlter Wheel arrived without command box … so I cannot test.

All the best
Leonardo
What command box are you referring to?
CFW 2-7 … I took it in used … the previous owner forget to send to me the box where to connect the USB cable / the powering and the RJ cable
Interesting, mine only has a USB port and a 12v power port. This must be an older model?
I think , is old … have only the RJ Port.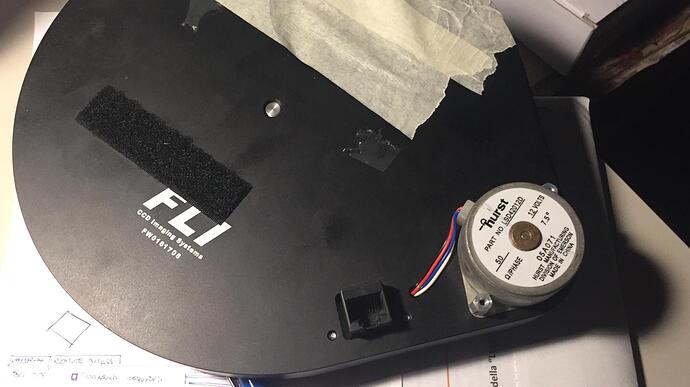 Its really difficult to found FLI stuff used in Italy, too much expensive.
I hope is enough to develop the driver.
No , the previous owner forget to send to me a little box where is located the powering and the USB plug. I already have the RJ and the powering cable. Tomorrow will send to me …
Bill, I already coded fot changing readoutmode … my ask is if need to do a full frame dummy shot of 0 or I can use ROI and binning high, some info about ?
The SkyX plugin doesn't seem to do any dummy shots that I am aware of when it changes modes.
I must investigate on it with the FLI log
If you need any debug or logging data let me know and I can run my camera.
ok thank you, I also have Mike cameras around the world
Bill are you that tell me about a problem on some application for FLI camera when they change Readout mode ?