I processed my data on HCG 44 today. It's about 22 hours of R, G and B data collected with Voyager, of course, and processed with Siril and gess for calibration, followed by PI for everything else.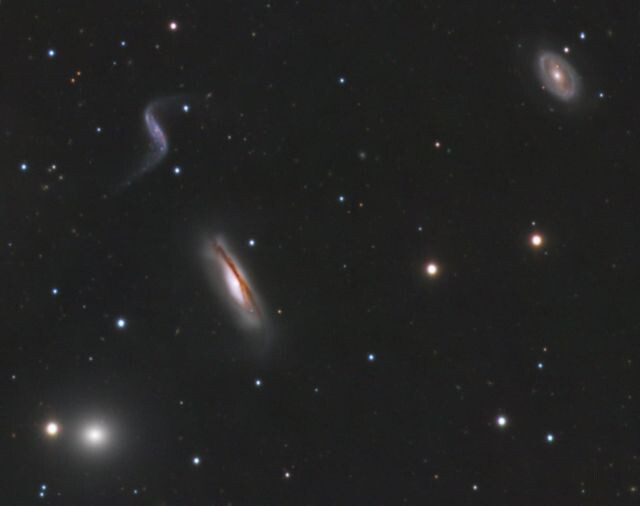 I usually just raise color saturation on the entire image with a luminance mask. This time I did it in two passes, once with a PI GAME script luminance mask targeting the galaxies alone, and then with a star mask. With the star mask applied, I reduced RGB/K brightness which also shrank the stars, then increased color. The stars ended up small enough for my taste that I didn't do any further reduction.
I like the variety of galaxies in this group - they all have personality! Would be interesting to go deeper and see how much of the galaxy halos I could get from here.
Cheers,
Rowland