Voyager need to access a file with weather data formatted in a specific way.
The "Solo" does publish this file, you can add weather safety just accessing it from the network.
Browse the network to the " \\AAGSOLO " computer (default user: "pi", default password: "cloudwatcher" )
TIP in Windows: Save the credentials to be able to connect the file with Voyager after every system restart.
Voyager Setup:
Go to Setup -> Weather
Select the aag_sld.dat file from AAGSolo folder.
Full path: \\AAGSOLO\AAGSolo\aag_sld.dat
Test the connection with TEST READ button.
Setup your preferences.
If you are not sure about preferences, this is my personal setup (just for example).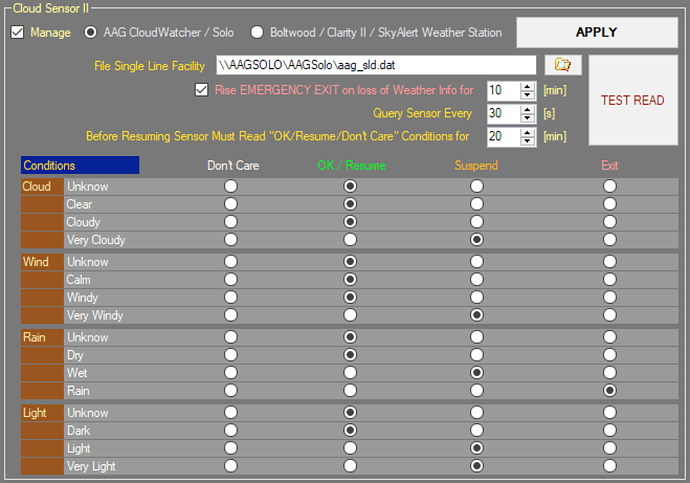 Best
Kristijan