Hello everyone!
This is the first finished image I could take with Voyager and Viking. The other two are still in the processing pipeline (Abell 21) and in project status (4x mosaic in Virgo) respectively.
Sometime in the afternoon the script was started in Voyager, and after turning on the observatory ventilation, starting all instruments, exposing, moving data and uploading, the next morning all instruments were turned off and the programs closed. Job perfectly executed, I was looking for that for a long time.
The two globular clusters were exposed in two nights with the moon in the sky, for a total of almost 10 h, with a TAK Epsilon 130ED and a Moravian G2-8300.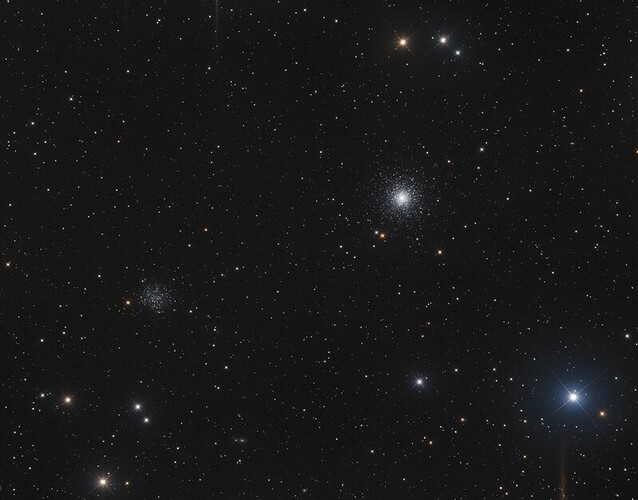 http://deeplook.astronomie.at/m%2053%20mizar.htm
Best regards,
Markus