This shot is compiled from images taken over several months, finishing up this April.
NGC 2903 is a quite nice barred spiral galaxy in Leo (the constellation

), 30M LY away and not a member of any cluster. It's quite bright, enabling a decent capture here at Blueberry Hill observatory in 19.5 SQM skies.
Gear used:
ASI1600MM Cool mono with Astrodon Gen 2 LRGB plus Ha filters
EdgeHD 9.25" SCT
Paramount MyT
Calibrated with AstroPixelProcessor, processed with PixInsight and Photoshop, and of course acquired with Voyager while I slept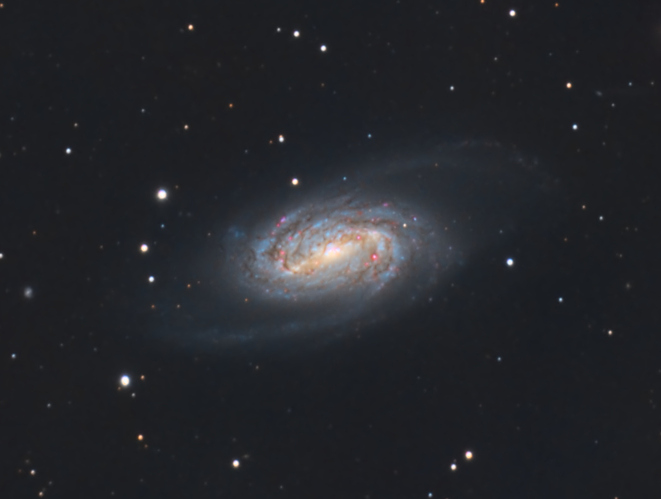 On Astrobin:


Cheers,
Rowland