Hello all,
I've became aware of Voyager about a month ago. Almost a month was spent on setting up a DragScript. I do not have a permanent pier and have to setup the mount at evening. And after that Voyager takes care of everything:
starts an utility which controls anti-dew heater (a self-made Arduino based controller);
waits for dark sky;
builds a model for the 10micron mount;
chooses and images a number of targets based on their HA coordinate, i.e. when the target is at highest position within 3HA from the meridian;
shuts down at the end of astronomical night.
This kind of automation allows to avoid user errors

Now I only have to assemble the scope at the evening and bring everything back in the morning.
Thanks Leo and team for the excellent software.
During this time I was able to get about 16 hours for NGC 3486: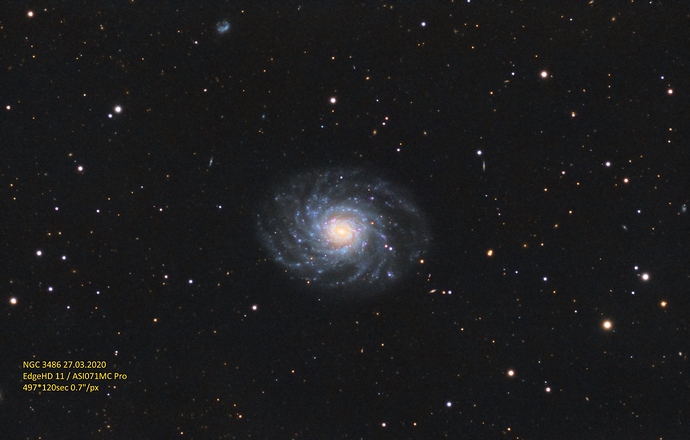 Take care and stay healthy!
Thanks,
Vitali