Hi,
I am new to Voyager and have some difficulties in controlling the cooling of my StarlightXpress CCD. This is a screenshot from my current camera setup: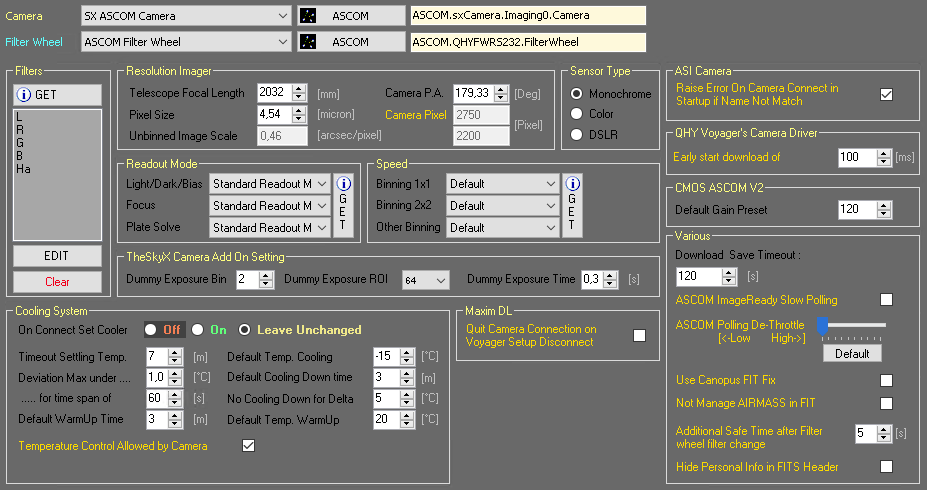 When I use these settings and command the camera to cool, it rapidly (within 10 to 20 seconds) cools from ambient temperature to the set temperature. In contrast, the warming follows a ramp as defined in the setup. If I uncheck the option "Temperature control allowed by camera", cooling isn't possible at all.
I would prefer to cool the camera slowly over a period of a few minutes.
I'm using the latest SX-ASCOM driver I was able to find via the SX-Website.
Any ideas?
Björn