OIII shot, from North America of the Helix Nebula, very low on the Horizon.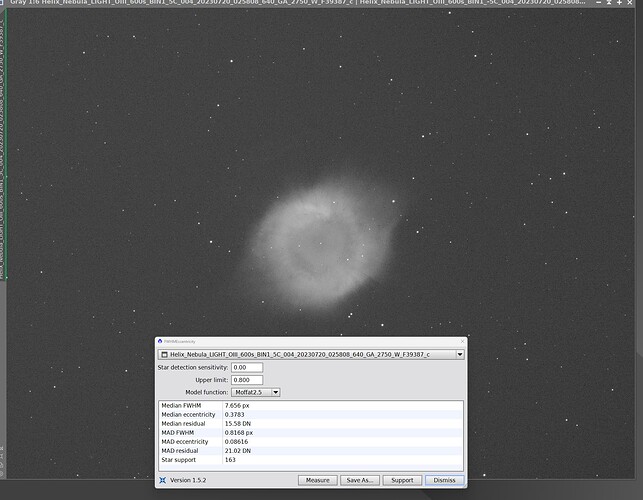 Voyager gets perfect focus, perfect guide conditions. I freaking love this software and Leo.

Image scale is 0.3"/px, so 2.3" FWHM and 0.38 eccentricity, for an object under 30 degrees. Unheard of! Always possible with Voyager!