I added 2 new features to Advanced actually in test and next to be released:
OneShot Target
Useful to schedulate oneshot target (running just one time) at date and time indicated with some early start time if necessary. This kind of Task (introduce like a constraint in a new tab) will be checked each 30s during the RoboTarget Action and immediatly stop a running Target whatever is the priority assigned.
We are working now on MCP management.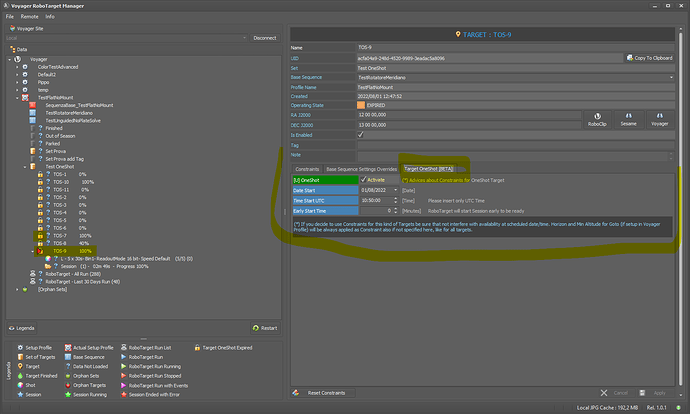 New Constraint Max Sequence Time
This constraint work like limit for the single Sequence (and not for the night) so the Target can be started again during the same night.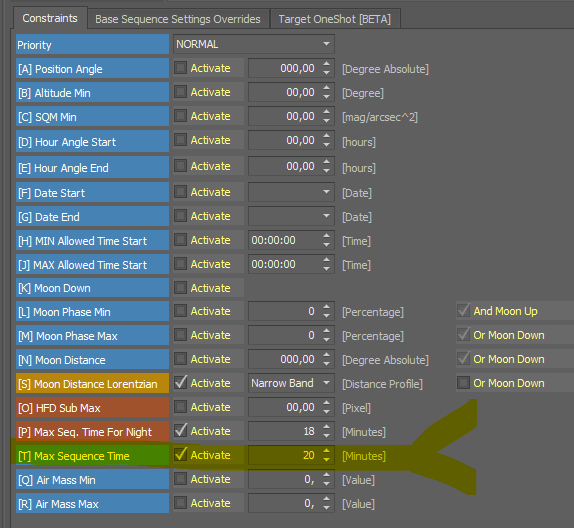 All the best
Leonardo