Hello everyone!
This is my first long exposure image with Voyager. Abell 31 is one of the apparently largest PNe in the sky. At the same time it has a very low surface brightness of about 26.9 mag/arc-sec². A shock front is forming in the southeast, where the material of the PN meets interstellar medium.
Technical details:
TAK Epsilon 130ED, 10micron GM2000 HPS II mount, Moravian G2-8300 CCD;
[OIII] 71x10 min, Ha 67x10 min, L 48x10 min, RGB 19x10 min per filter, total 40 h 30 min.
ROSA remote, France.
large version and further details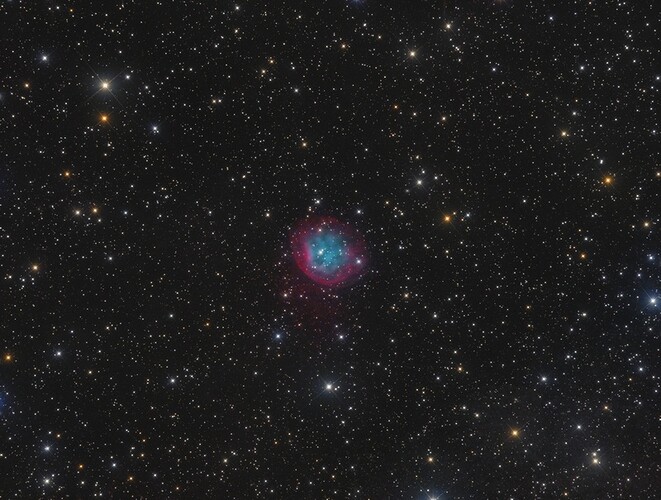 Cheers,
Markus