Greetings, All.
I have written a script for unattended imaging of up to 3 targets. Whether 1, 2, or 3 sequences are "active" is determined by setting a variable called NumSeqs at the beginning of the script. The script is essentially the same for each of the sequence blocks, yet the simulator does not run as expected.
For example, setting NumSeqs to 2 should allow only the first and second sequences to run. Instead, the third sequence always runs, and this is true regardless of hitting "Next OK - F3" or "Next ERROR - F4". I have double and triple checked the script and can find no problems.
Is this a peculiarity of the simulator, or am I doing something wrong?
Here is a screen shot of the relevant portion of my DragScript: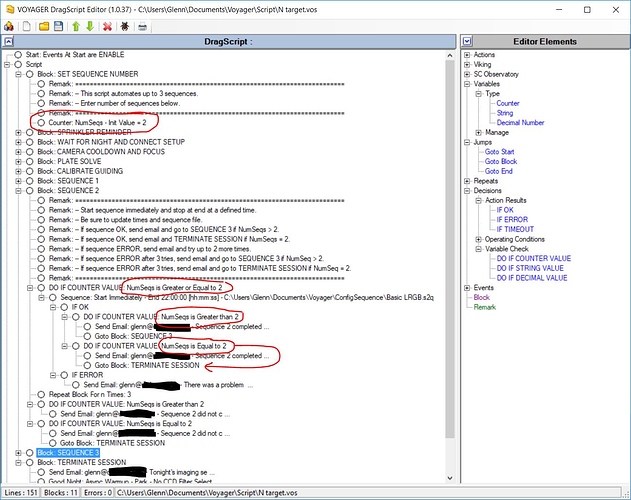 Thanks,
Glenn