Hi, what's the result of the "Wait Safe until finish night" when the night actually finish? timeout?
Thank you
Jorge
Hi Jorge
This is a screenshot of an example of use of Wait Safe in a robotic telescope DragScript: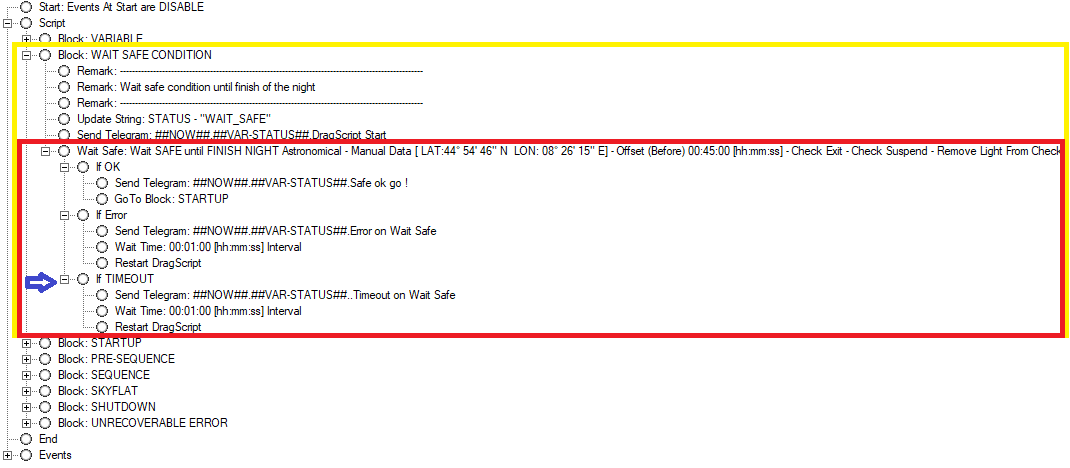 Wait Safe block exit for timeout if the night finish.
You have options to exit with Error if the nights is finished for a custom defined interval (but this is an option).
More info about here at Wait Safe Block section:
https://wiki.starkeeper.it/index.php/DragScript_Elements#Timing
All the best
Leonardo