I recently upgraded from a Pegasus electric focuser to a Moonlite High Res Stepper Focuser. Robofire did completely operate the Pegasus focuser. Robofire is not communicating with the Moonlite.
Under the Command Tab, one can move the focuser manually therefore Voyager is connected to it. Voyager is reading the temperature and step count. Attached is a screen shot showing where the Moonlite has been updated to the software.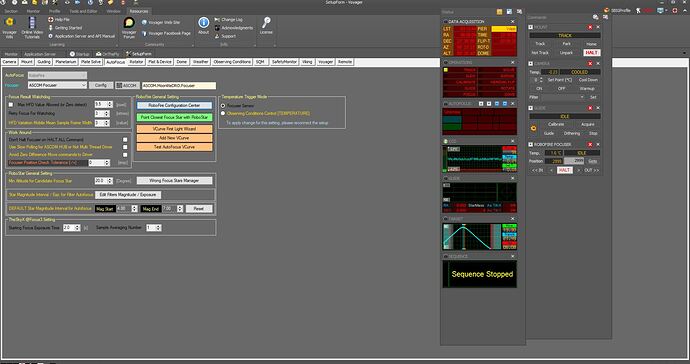 Need help in connecting Robofire to Moonlite.
Thanks, Johnny