The begin of last feature implementation before official release … a PDF report for each running with associated RoboTarget Event.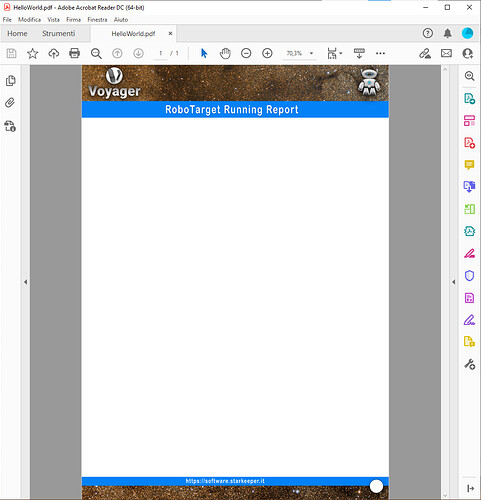 Very cool Leo - and that answers a question I didn't have to ask, about when you felt it would be feature complete enough for the 1.0 release. Getting the champagne ready

!!
Cheers,
Rowland
Hi Rowland
first release is scheduled for Sunday 3 June.
All the best
Leonardo
Great to hear that Advanced is getting released. Looking forward to the official release announcement.
Cheers,
José
Thank a lot Leo for this big improvement.
Is it possible to send automatically the report by email when the night is finished ?
Regards
Romuald
Yes,
check the video tutorial about:

All the best
Leonardo