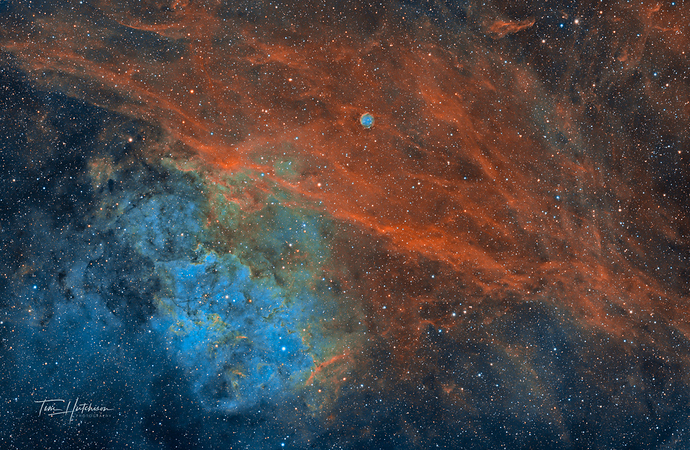 Here is a recent image of Sh 2-115 and Sh 2-116 that I recently completed from my backyard. I feel like I am really getting the hang of Voyager and I completely love the flexibility it affords.
Anyone on the fence about it should jump right in and get to learning it. It is really a great piece of software.
C and C always welcome.
Clear skies all.
Tim.