Hello all together!
I'm just starting to get into Voyager. I run a remote observatory and was looking for a successor for CCD Commander. Voyager actually covers everything my "wish software" should be able to do.


But, as so often, it tweaks a bit at the beginning. I have a roll-off-roof, which is controlled with a dragonfly from seletec. For this there is an Ascom driver and I also manage that a connection is established in Voyager.
But in the command window I get an "error" in the shutter status. But I know that the roof is closed and the corresponding sensor also reports this. You can see this on the dragonfly interface.
I can open the roof in the command-section with "open" and then close it with "close". Then the correct status is displayed. The "error" comes only directly after the connection. I suspect that the "error" could make some other actions impossible - it would be great if the correct status was entered.
It should be mentioned - the weather status is "safe", if that plays a role.
Anyone have an idea what my problem might be?
All the best,
Markus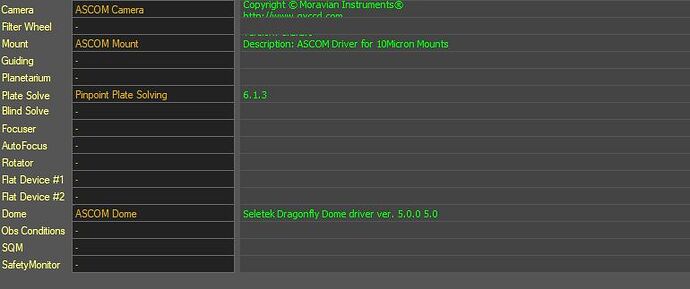 !