Voyager is able to manage parking/unparking and meridian flip of mounts managed by FS2 system (obvius depending on your firmware you need to do some check before to be sure all is ok)
FS2 system doesn't have parking functionality and lost position when switched off. For this reason Voyager can manage it for you.
The first action to do is activate the simulate parking feature in Voyager Setup config, tab mount with ALTAZ position of your mount at parking and save the profile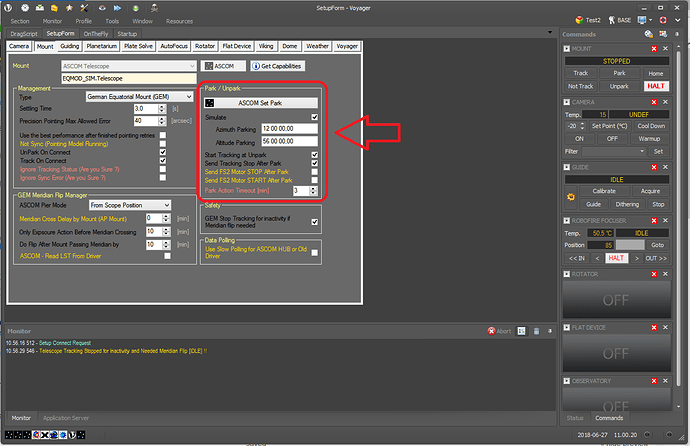 At this point you can proceede manually or with automation.
MANUALLY:
Assuming mount is parked in the right altaz position …
Press Track button in Mount Box of Voyager Command Windows
Press Sync On Park button in OnTheFly Section of Voyager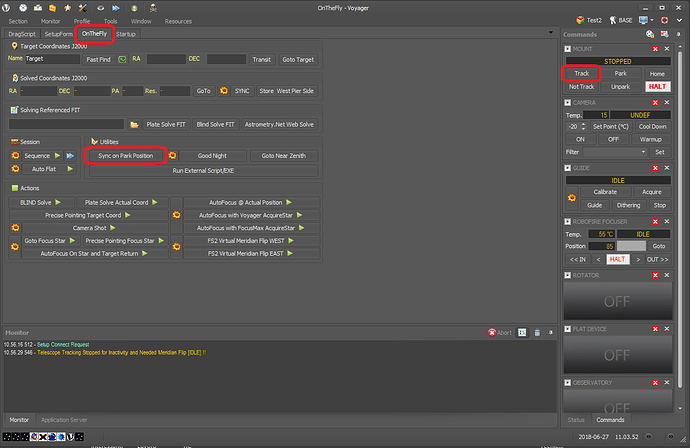 Now your mount is sync on AR and DEC position calculated at actual time from the ALTAZ coord in simulate parking. You can work now or refine position with a Blind or Web Solving.
AUTOMATE:
Assuming mount is parked in the right altaz position … in the script for you night automation insert at the begin the script in this image (do the same thing of manually version above)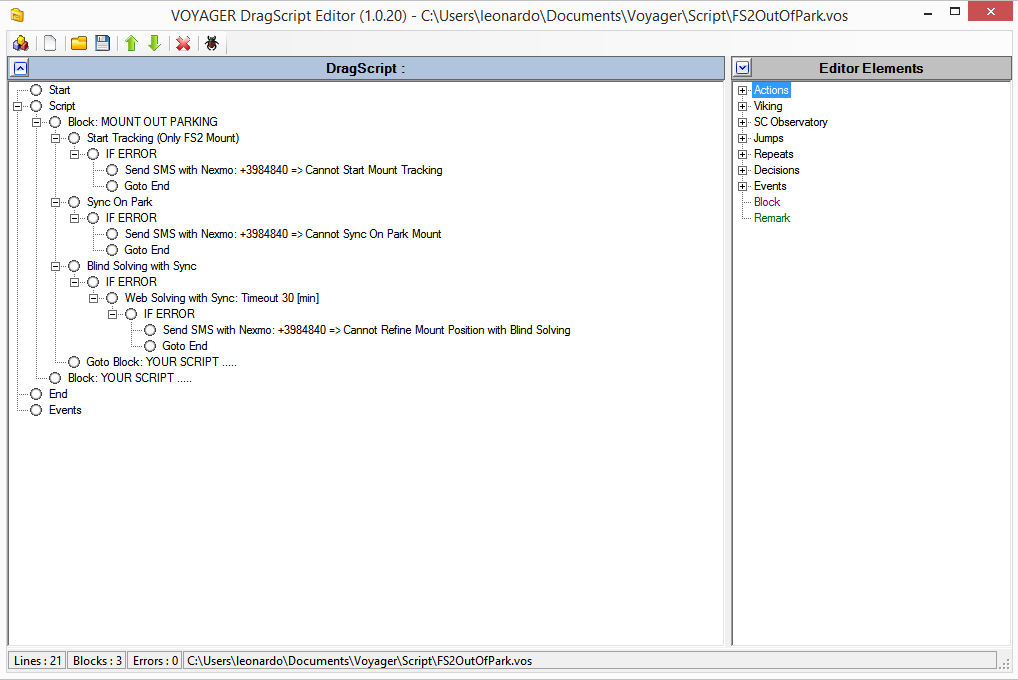 Blind solving in the dragscript example is done in the actual position of mount … be sure that sky is visible or do an arbitrary goto before solve.
All The Best,
Leo