Here is a picture of M31 I took at a star party in Borrego Springs, California, two weeks ago.
I used Voyager to automate the two-night imaging session, of course. I took pleasure in seeing the surprise on the faces of my co-imagers as my telescope "woke up" after sunset and started imaging autonomously all night, complete with meridian flips and parking at the end of the session. In the morning, one fellow told me excitedly, my mount awoke again to take sky flats. I said, "Yes, Voyager handles all of that."

One additional benefit of Voyager being so dependable was that I was able to do a lot of visual astronomy with my 13-year-old daughter both nights while Voyager was doing its thing. I did not have to "babysit" the imaging session at all.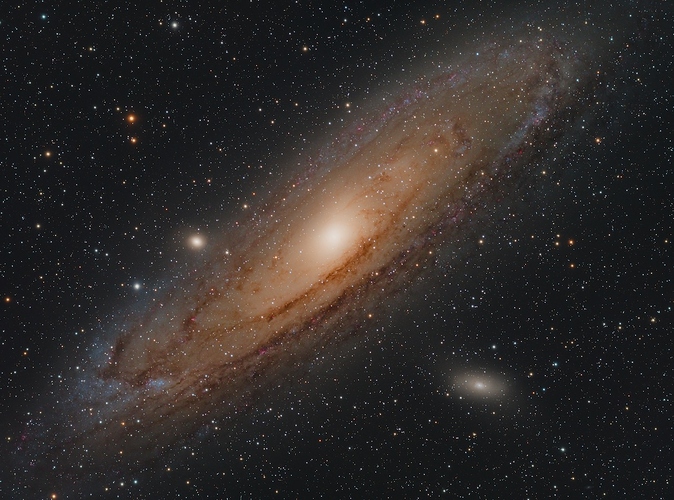 Thanks for looking. Details can be found on my AstroBin page.
Glenn