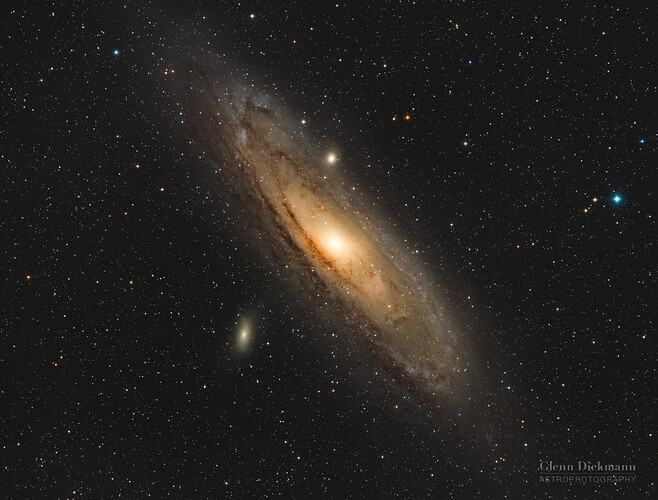 This is my third attempt at photographing the Andromeda Galaxy. I collected the data in late-September from my Bortle 7 back yard. My previous attempt last year was from a Bortle 3 zone. Let me just say that there is no substitute for a dark sky.

Processing out the light pollution posed a significant challenge.
Data was collected in an unattended fashion over multiple nights with Voyager.

Details can be found on AstroBin.
Thanks for looking.
Glenn