I've really enjoyed the journey I've been on to automate my Observatory with Voyager. It's so powerful and extensible as you all know. Here's my first full image taken with this software, M16 - The Eagle nebula.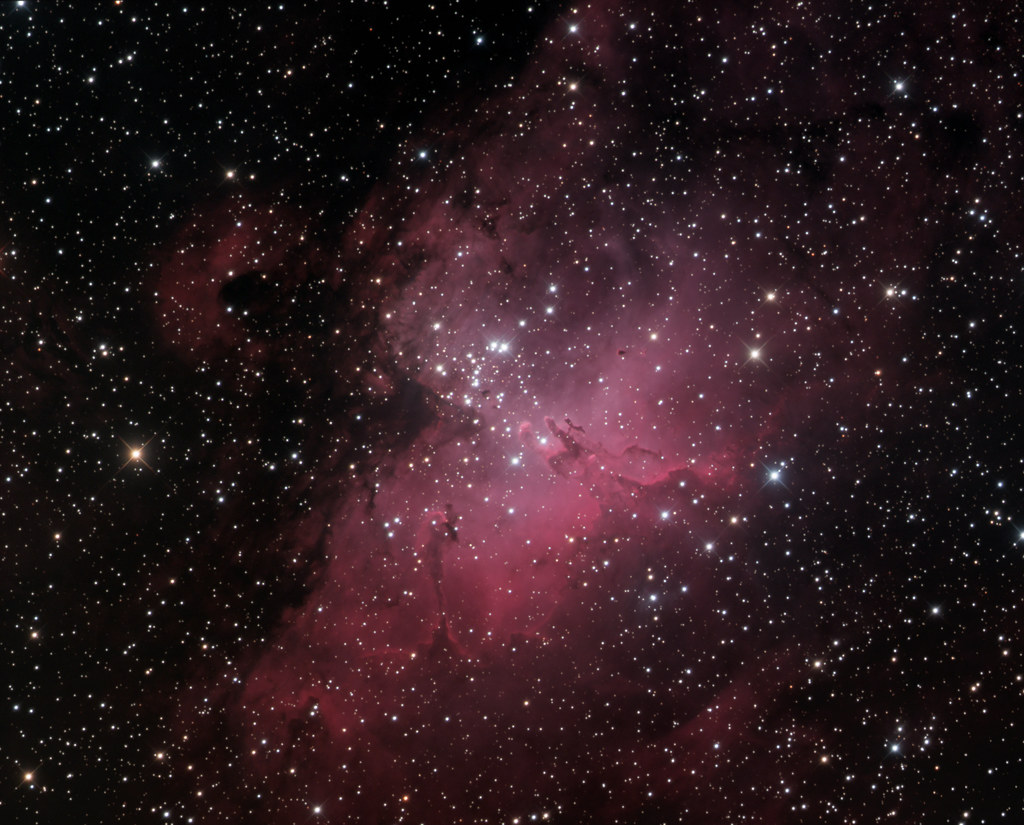 Details:
Location: Central Victorian Highlands, Victoria, Australia
Dates: June and July 2019
Optics: AG Optical Systems 12.5" iDK,
Focal length 2121 mm
Camera: mono FLI ML16200 with a Loadstar X2 on an Astrodon MOAG off-axis guider.
Adaptive Optics: SXV-AO-LF
Observatory: Scope Dome
Acquisition: Voyager
Integration frames: 35 x 240sec luminance, 18 x240sec Red, 20 x 240sec Green, 20 x 240sec Blue.