Hello.
This is an image taken this summer from Ayna (Albacete - Spain) during a Star Party.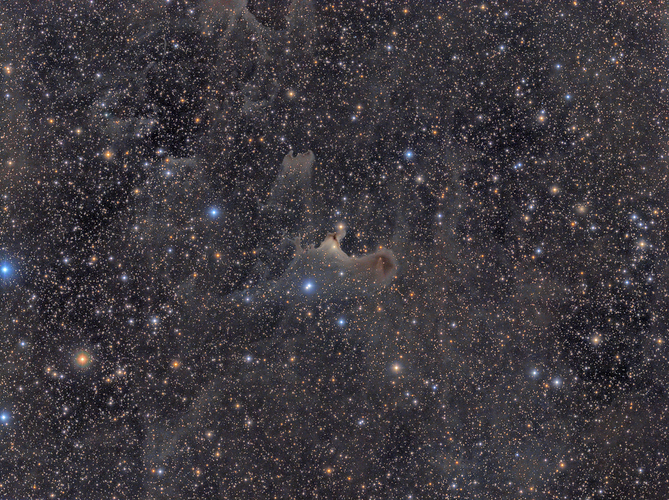 https://astropolop.blogspot.com/2019/08/vdb-141-ghost-nebula-en-cefeo.html
The Ghost Nebula, vdB 141, is a reflection nebula with several stars embedded in it. These stars cause the peculiar brown tone that can be seen in the photo. Cosmic dust clouds barely visible in the dim reflected starlight.
The nebula contains several Bok globules (areas where dust and gas condense forming protostars). The dark nebula to the right of vdB 141 is LDN 1435.
VdB 141 is also known as Sh2-136. It is 2 light years long and is about 1400 light years away from us.
Data Adquisition:
Takahashi TSA-102
SBIG ST-8300M
Sky-Watcher NEQ-6 Goto
Programs: (Starkeeper.it) VOYAGER and Pixinsight
Resolution: 3271x2442
Dates:1-4 August 2019
Images:
Baader B 36mm: 12x450" bin 2x2
Baader G 36mm: 12x450" bin 2x2
Baader L Filter 36mm: 25x900" bin 1x1
Baader R 36mm: 12x450" bin 2x2
Hope you like it
Fernando