I wanted to have a web dashboard with all needed information about Voyager and the whole setup inside the obs. I know that there is a Web Dashboard already available but I wanted to have a read only solution, to not expose dashboard control into the open web.
So I've utilized the monitoring wall solution called Monitoror: https://monitoror.com/
And with some coding and getting proper communication with Voyager through TCP-IP API I've needed up with my status wall

You can take a look on live version here: Monitoror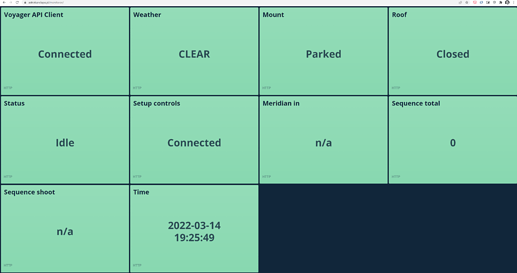 Thanks Leonardo for the Voyager app! I love it!