A new version of Web Dashboard is ready to use online.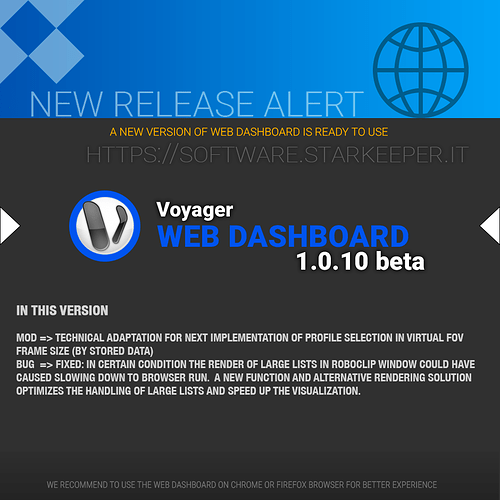 In this version
Mod => Technical adaption for next implementation of Profile selection in Virtual fov frame size (from browser stored data).
Bug => Fxed: In certain condition the render of large lists in RoboClip window could have caused slowing down to browser run. A new function and alternative rendering solution optimizes the handling of large Lists and speed up the visualization.
V 1.0.10 beta is available here:
http://www.starkeeper.it/wdash/?1010