In this new version of WebDashboard is possible to use hostname for Voyager connection .
This make it possible to use your Dynamic IP address through hostname by Dynamic DNS services and similar.
Please refresh your browser page to ensure that you run the last version.
You can find it at bottom left of your screen.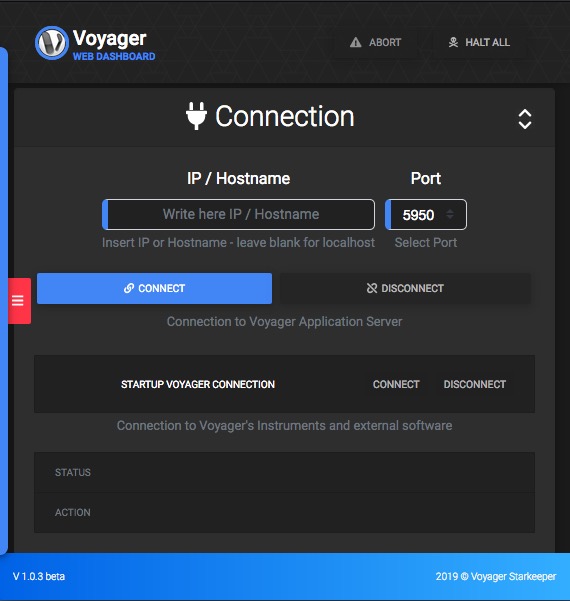 Hope you enjoy it!
F