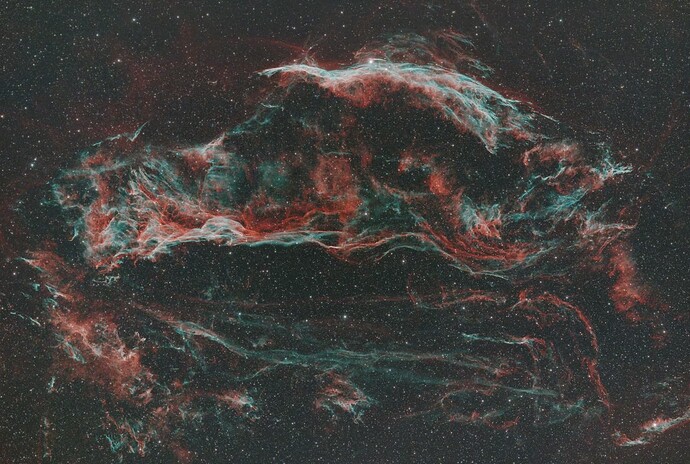 49 x 10min subs (8hr 10min total integration)
FSQ 85ED with dedicated flattener@f/5.3 +ASI2600MC Duo camera (Gain 300 Offset 50).
PlayerOne Dual band 3nm Ha/OIII filter
GM2000HPS unguided
Location: Orpington UK
Average SQM 18.7
Calibration frames: 50 Bias and 50 Dawn Flats
Captured Voyager Robotarget Manager, Drizzle integrated and processed in Pixinsight using an RGB workflow.
Im finding the dual band filter more productive than using mono due to the very unpredictable weather we get in the UK.
Link to full size for PP's: https://live.staticflickr.com/65535/53324768745_cf663fcce9_6k.jpg