Framing & Mosaic Maker Manager is on going to be released …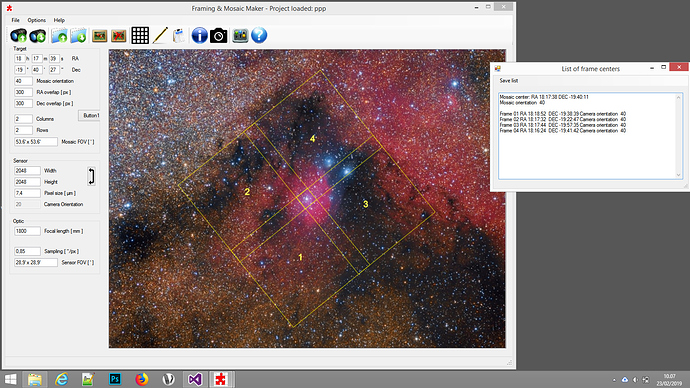 Thanks to an agreement with Jeff from skycrumbles.net Voyager will be able to provide an internal manager for the management of framing and the creation of mosaics. The new tools will be integrated into Voyager and will being imported and adapted in the project.
Check out Jeff's page with all his interesting projects and beautiful images.
More info about features in the next weeks.
LO