I developed for a user this DragScript to manage the observatory.
Running all nights and manage a roof with Viking and so many devices.
This is a complex script, isn't really necessary to do all this thing to manage an observatory but is an example of how far you can push automation with Voyager.
At base of script there is the Wait Safe block and the dragscript restart block, generally the script wait for all night that the weather is ok to start sequencing.
I disabled the event from beginning and activate it only when the roof is opened to avoid bouncing from weather system.
I think its a good start for all so i considering this official , just to be inherits and tested.
To shutdown all an emergency virtual exit will be raised , a status variable report the status of current operations for report by mail and also a flag by counter report if shutdown is for emergency or just for finish night.
Not all blocks are opened on image but inside there is all the block to do the job.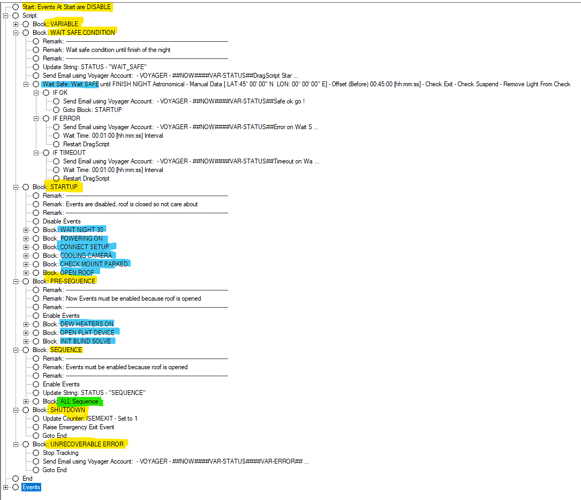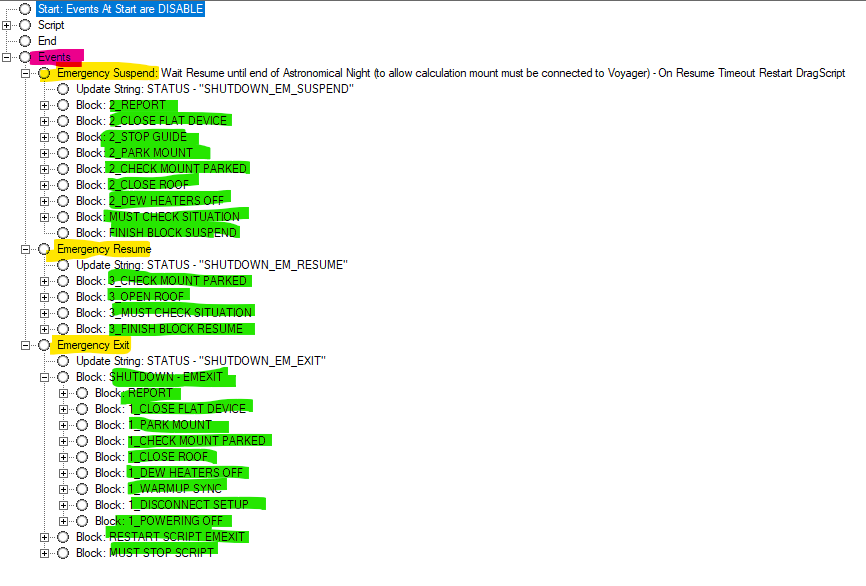 Martin20200623_Rev1.vos
(304.5 KB)
Discussion opened.
Obvius this dragscript is to test before use with reasonable safety and you must add your scheduler in Sequence block.
All the best
Leonardo
PS i will work on fastening open and execution of long DragScript